High Achievers Academy is designed only for parents with children between 4 months up to 48 months old.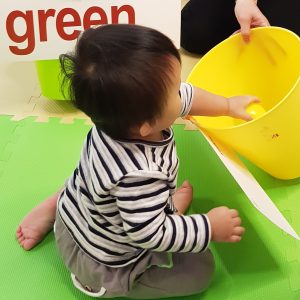 High Achievers Academy is well sought-after by parents who are keen to develop their child using the P.I.E.S. System which is proven and easy to use. P.I.E.S. simply stands for Physical, Intellectual, Emotional, Social.
To know how the P.I.E.S. System could benefit your child, you have to first understand what causes the brain to grow. Your baby's first three years of life experiences can dramatically shape and support his brain development into adulthood.
The child's brain development is dependent on the functions the child performs and the brain grows according to the child's encounters in every experience – sensory, motor, emotional, cognitive – shapes the way the brain grows.
Parents who have been carefully instructed in child brain development will be confident to develop your child to be physically, intellectually, emotionally, and socially excellent. This can be achieved with the High Achievers Academy where parents will learn how to provide the ideal environment for optimal brain growth at home.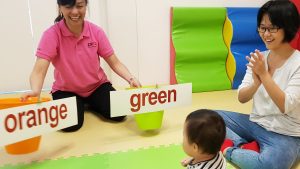 Just 20 minutes a day is all you need to develop a physically strong, and a confident and joyful learner for life!
Best of all, these joyous moments of play brings parents and babies closer together; establishing a life-long bond of learning and love.
The P.I.E.S. System develops the 3 critical pathways, namely, motor pathways, sensory pathways and pathways of the frontal cortex, to achieve your child's full potential. Parents learn through these 3 modules: Physical Achiever module, Intellectual Achiever module and Emotional-Social Achiever module respectively, throughout their High Achievers Academy journey with us over a period of one year.
Through our TEBA Learning Portal, parents will learn detailed step-by-step instructions on how to implement the P.I.E.S. System at home through bonding and playing, on a weekly basis. Parents are personally guided by our founder, Patricia Zoey Tan, the baby expert.
Our learner-parents also enjoy the Monthly Group Coaching Calls 'live' with Patricia Zoey, which plays a critical part in the success of the programme. A bonus in the High Achievers Academy is parents will receive a full suite of visual-sensory stimulation materials to use at home.
Our goal is to build a solid foundation for every child to become a P.I.E.S. Achiever, who is excellently empowered for life.
Children must first enjoy learning, then learning is easy and fun!